Add Custom Wood Doors to Your Home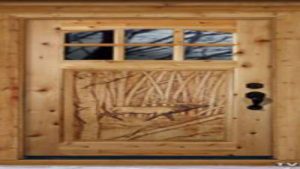 As a homeowner, you spend a lot of your time caring for your property. You've picked out all of the colors for the rooms. You spent countless days thinking about the furniture, the features, and the overall style of the home. Every detail makes a big difference to you. When it comes to choosing a door for your home, do not settle for just anything. Instead, choose custom wood doors that are designed just for you and for all of your needs. How can you make these doors more interesting and unique to your home? There are many ways to do just that.
How to Make Your Door Custom
Custom wood doors come in all shapes and sizes. You can choose a door that is very specially selected, with a piece of wood that you select yourself. You may want to choose a specific design or shape to the door. You can choose the height that is right for your space as well – even larger than normal doors. In some cases, individuals choose doors that are an odd shape, rather than the traditional rectangle shape. This can add more character and interest to any door. For those who are looking for something even more special, consider engraving and hand detailing on your door. You can create a door that offers a specific image, a name, or other details that fit your needs.
When you choose custom wood doors for your home, you gain much more than just a door. You gain a specific look and feel that is all you. That is what helps to add value to the home and gives it a special meaning to you and to anyone who may buy that home from you in the years to come. How will you make your door special?