7 Tips to Find Love for Professionals Balancing Careers With Relationships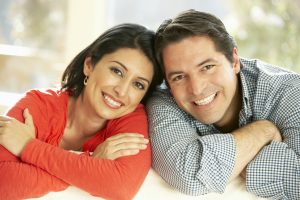 Finding true love might be more difficult for working professionals, but it's certainly possible with the right strategies and proactive measures. Best of all, with the right planning, you don't need to sacrifice your career to make finding your dream partner possible. Here are 7 dating tips for professionals seeking love to make true romance a reality in your life, even while juggling a busy career.
Identify What You Don't Want
Almost everybody who has dated is familiar with the dread of a blind date that goes wrong almost immediately. Chances are, in this situation you'll end up wasting money and, more importantly, precious time with someone who you don't see any future with. Learn to actively seek out people with traits you find attractive, and politely decline invitations for dates when you have a feeling it might be a waste of time.
Use a Quality Matchmaker
A quality dating service, especially one specifically designed for working professionals which focuses on people with busy careers, can make selecting potential partners a more streamlined, efficient process. An experienced matchmaker instinctively understands the importance of all these 7 dating tips for professionals seeking love.
Search for Similar Interests
Living a compatible lifestyle with similar interests is usually a requirement for a lasting, healthy relationship. For example, if your religion is an important part of your life, look for a partner who shares that religion.
Consider Your Age
Of course, sometimes large age differences are no barrier to relationship success. Statistically speaking, though, dating within a certain age range is a better bet for a quality, long-term connection.
Don't "Fake" It
Eventually, peoples' true selves will come to the surface one way or another. Save yourself time by being your authentic self and discovering compatibility right away.
Dress Well
People are attracted to people who take care of themselves. This means being well-groomed, stylishly dressed and well-mannered.
Don't Focus on the Past
Let past relationship experiences – the good, the bad and the ugly – stay in the past. Focus on building a bright future with your potential partner.