3 Reasons You Need OCR Technology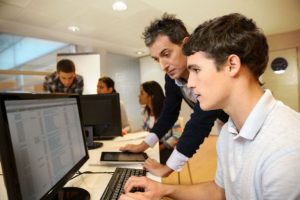 OCR stands for Optical Character Recognition. When you search online using images, this is the technology that makes that possible. An OCR software works by reading the images and creating a layer of hidden text behind the image. The computer reads the information in that additional layer, recognizes it, and matches it, giving you search results.
OCR is a part of numerous applications as well as sites and content management systems, making it easy to search for scanned images. If you're wondering whether this is a good addition to your business, here are some reasons why you'll want to invest in the technology.
You Use Content Management Tools
Anyone who's ever spent hours searching for content or words or for any information online used scanned images will find this tool useful. It will save you a ton of time and effort, both of which you can use to see to other aspects of running your business.
You Want to Increase Productivity
Using an OCR scanner solution can help you streamline your processes. If you've been looking for a way to speed up your processes and increase the productivity levels of your team, then check out this product. It can free up a significant amount of your team's time and boost their productivity by eliminating manual data entry. Simply grab the information you need from the scanned paper and put it where it needs to go and that's it.
You Want to Save on Costs
The software allows you to process documents without the need for human touches. That reduces the costs while dramatically cutting down on processing times. If you want to keep your operating expenses low, then investing in this software will pay off in the long run for you. From confirming pricing or quantities to flagging items with discrepancies, this system can do that and more.