What is website optimization?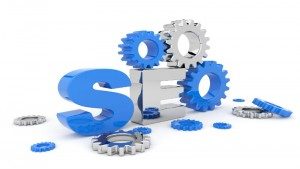 Website optimization in Texas (also called SEO or search engine optimization) refers to the process that is followed in order to optimize a website so that it ranks high in the search engines. These processes include adding relevant keywords and keyword phrases into the content of the website, editing image tags, meta tags, and optimizing other components to ensure that search engines can find the website and can index it.
Done correctly and continuously, website optimization ensures that potential customers find your website before your competitor's when they are looking for your product or service. The best way to do website optimizations? Outsource the task to an expert; the algorithms that the search engines use to index websites are constantly evolving and changing. SEO tactics that worked yesterday may not work today.
The first step is to find a reputable SEO company that uses white hat techniques to optimize your site. White Hat means that they don't try to 'trick' the search engines into finding your site. This method may take longer, but it is much better than getting shut down by Google when they find out – and they will eventually find out!
The next step is to have a meeting with your SEO consultant so that they can learn more about your business. They will need to know about your products and services, what you stand for, what your short term and long term goals are, and what you want to achieve with your marketing efforts.
Based on this consultation, they will devise an SEO strategy that will increase your visibility and brand online. They may make suggestions on other marketing methods that will help index your site quicker; this may include creating a blog, a social media campaign, and/or a newsletter.
SEO involves more than just building a website; it is an ever-evolving process that needs to be constantly monitored and tweaked for best results.
Call us today to get quote for website optimization in Texas.