What Do You Want In New Kitchen Countertops For Your Minneapolis Home?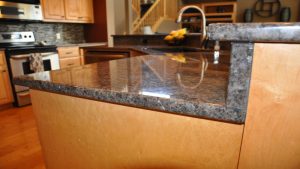 It is common for people to upgrade their home using materials, designs, and options which are trending and trendy. These are often the latest in options for countertops, flooring, and even designs and décor found in Minneapolis show homes as well as on online home renovation sites.
While there is nothing wrong with choosing something trendy, there are some important considerations to keep in mind. An important distinction is between something classic and always in style and something trendy which will be out of style in a short period of time.
Before choosing any kitchen countertops, take the time to answer the following simple questions. These questions will help to narrow down the possible options for materials and avoid options which will not offer the quality, durability and design features you want.
Durability
Do you need kitchen countertops with the ability to stand up to a busy family, significant cooking and meal preparation work and a lot of entertaining? Are you interested in installing a set of countertops to last the life of the home?
If the answer to these questions was "yes," then natural stone is an ideal choice. Long lasting, durable and built to stand up to above average kitchen use, these are a lifetime investment in your home.
Customized Solutions
A very unique consideration for natural stone kitchen countertops is how each countertop is slightly different. As a naturally occurring rock formation, each slab has differences to make it unique.
Additionally, various types of granite, marble, and quartz will have different patterns, veins, and colors. By choosing the slab, you can have a unique look to the Minneapolis kitchen while still having a lifelong countertop you will enjoy using.