Tips for Hiring a Custom Home Builder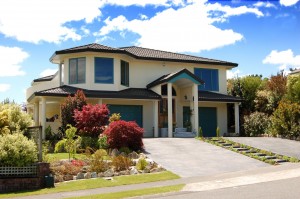 Building your own home is likely to be one of the largest investments you will ever make in your lifetime. It is also one of the largest scale projects you will probably ever have to undergo; working alongside the builder for months at a time awaiting the final construction. For this very reason, it is important that you select the right custom home builder to build your dream home correctly the first time around. It is important to find a builder that you can not only trust, but who communicates in an efficient manner, as well. When it comes to selecting a first time custom home builder, it is important to consider their background and experience, reputation and dedication to providing top quality customer care and service throughout the construction process.
Experience
When it comes to selecting the right custom home builder, it is important to consider an individual's background and experience level. As you begin to conduct some preliminary research on prospective builders, it is critical that you consult their past projects. Take a look at their professional resume – what is their track record? How many active projects have they participated in over the years? In addition, it is important to consider any specialities a builder may bring to the table. Finding someone who specialises in building custom homes, above all else, is paramount.
Reputation
Another thing to consider is a particular builder's reputation within the community. Are they known for providing high quality service and delivering the best results on large scale home building projects? Are they known to be knowledgeable, honest and clear in their intent with each and every one of their clients? You can discover a lot about a particular construction company or custom builder just by reading online and written reviews, as well as considering direct client referrals. Asking for verbal confirmation attesting to their strengths, weaknesses and ability to get the job done right is important, too.
Customer Service
While experience and reputation are certainly two important qualities to consider, it is also important to find a custom home builder who strives to provide the highest quality customer care. Since building a home can take months to accomplish, it is important to find someone who is not only honest, but who can communicate in a very transparent, honest and fruitful manner. You will be working alongside this person for a long period of time – so it is critical to find someone who you feel comfortable with and can imagine yourself working with for the long haul. Considering whether a particular builder is organised and has solid working time management skills is important, too.
For more information on how to find the best custom home builder, contact Riches Homes and Improvements at http://www.richesconstructions.com.au/, or by phone, 03 5743 2672.