Last Minute Checks Before Your Louisville Movers Arrive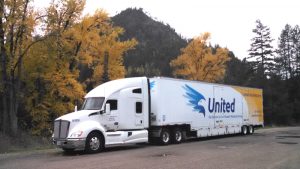 Moving day is always a bit chaotic and hectic, but there are simple things you can do in advance of the movers arriving to make your life a lot less stressful. These checks are not really last minute and they can be completed up to one or two days in advance of the move.
Ideally, use a checklist provided by your Louisville moving company to make sure you don't forget any important tasks. It is a good idea to take a few minutes and add important reminders on the days leading up to the move to your online calendar and notification system. That way you have both the hard copy of the list and your phone to keep on track.
Check Every Room
The day before the movers are scheduled to arrive, take the time to go through every room in the house. Open cupboards and closets and make sure there is nothing that has been left behind or missed during packing. This is particularly important in the kitchen as there are often cupboards or drawers that may have been overlooked.
By doing this a day in advance, if you do find you have some additional packing to do it is not in a rush and you can take your time. Remember also to look in the washer and dryer and check the dishwasher as well.
Get Pets and Kids Organized
Pets can be particularly upset on moving day. Cats, dogs, birds and other types of pets should all be secured in cages or kennels or placed in a room and the door closed. Place a sign on the door that it is not to be opened and talk to the moving manager when he or she arrives and provide this information. Many kennels in Louisville will also board pets for moving day, lessening the stress on both pets and owners.
Kids should also be kept away from the movers. Children are always interested in what the crew is doing, which can result in accidents. By simply providing kids with an area to play or having them visit with a nearby friend this issue can be easily avoided.