A Comprehensive Fraud Management Solution that Predicts Fraud Before It Happens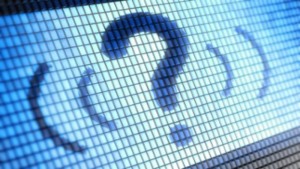 Detection of fraud in good time can make the difference between the success and failure of an organization. It is for this reason that many companies do their best to minimize fraud occurrences within their organizations by using a number of systems. Even so, the use of fraud management software has proven to the best way to prevent such occurrences way before they actually take place. This type of management software has been designed specifically for fraud detection within the shortest time possible to avoid causing financial damage.
Main attributes of good fraud management software
To select fraud management software that works well and will provide the expected results, there are a number of factors to consider. Even so, some factors about the fraud related software that is a "must have" if it is to be considered good for individual or company use includes its ability to:
    *   Improve fraud detection and overpayment identification.
Insurance agencies that deal with unemployment always have to be on the lookout for possible fraudulent transactions.  So, when they have a working fraud management solution they are able to detect them much faster and avoid losses through overpayments. Most times this early detection results in proper creation of charts and even reports that reduces any chances of overpayment.
     *   Managing and detecting fraud by evaluating employer and claimant attributes.
The software should also be easily configured able to meet the needs of an employer and their claims. When this is managed well, the instances of fraud in an organization can be set to address their needs without software programming that is complex. In addition, the management of fraud through particular software should allow new features as well as functions to be integrated in it.
     *   Address customer needs through accurate reporting.
As the training for the fraudulent software continues to undergo training on the basis of data inputs that have been evaluated, the need for software that manages fraud is ideal. The result of this is the creation of reports that are accurate and well organized, making evaluation as well as analysis more accurate.
Sagitec Solutions offers a way out for organizations that are interested in fraud management software that is current and relevant to their line of business. The software they offer can be easily integrated into a number of systems used in offices across the world making it a leading choice for those looking for flexibility in managing fraud relates issues. Also, being able to see a situation where fraud may take place before hand is a plus for any management solution that deals with fraud as it makes it easier to minimize risks and handle any issues that arise within the shortest time possible.
About Sagitec Solutions:
Sagitec Solutions, LLC designs and delivers tailor-made pension, provident fund, and unemployment insurance software solutions to clients of all sizes. With broad industry experience, Sagitec helps their customers achieve strategic business objectives, enhance service offerings, and lower operating costs. Find further information by visiting Sagitec.com. For more information on the Sagitec Framework™ and Neospin™, contact Rick Deshler at (651) 335-3406 or at rick.deshler@Sagitec.com.
Follow Sagitec Solutions on Twitter for more updates!