Warehousing Services for Houston Businesses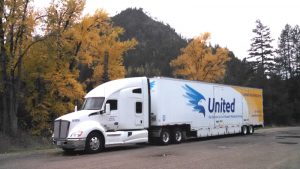 Businesses of many types and within various industries can benefit through the use of dedicated warehouse space. One of the major reasons for utilizing this type of space is to improve business operational efficiency. Storing and managing inventory are some of the services included within the scope of warehousing. Houston is served by companies that can provide businesses with the various solutions they need within a professional warehouse setting – some of which include storage capabilities such as floor, managed racked space, and wall storage.
Relocation companies that offer warehousing capabilities can provide a range of services for your business that help you to enhance business operations and also ensure that your assets and items are protected.
Warehouse Services
A reliable provider of warehouse services can implement the solutions you need for your business. These solutions are delivered through the implementation of a comprehensive warehouse service package. The package of services you have access to may include:
Easy access to products
Just-in-time deliveries
Cataloging
Product management
Inventory management
Security on-site
Administrative report
In-house assembly operations
Inventory control (bar-coded)
Climate-controlled atmospheres
Fire-control systems
Kitting
If you own a business that can benefit significantly from warehousing, the services listed above might be the right fit for your operations. Through the use of these types of warehouse services, you can expect to achieve greater efficiency with your operations which can eventually lead to a better bottom line for your business.
You can reach the goal of enhanced inventory management through the application of these services – this can result in improved processes for reducing waste and stocking, as well as enhanced accuracy.
Your Warehouse Company
You can rely on a dependable and experienced relocation company to facilitate your access to effective warehouse services in the Houston area. Before you select a provider, be sure to understand the types of services you need and can expect to receive from any particular warehouse service provider. Inquire about the provider's history of delivering services to past customers – you may want to review any references the company offers to help verify its track record of performance and providing quality customer service.