Simplify Your Life with Car Service to the Airport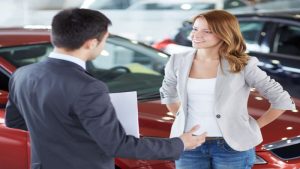 There's nothing worse than driving around an overcrowded airport trying desperately find somewhere to park to make your flight on time. On the flip side, when you get off a plane, you're in no mood to walk around and look for your car after a long flight. Why not solve all your issues with a professional car service to the airport? Find out why getting a comfortable, luxurious ride to and from the airport can simplify your life.
Convenience at Your Fingertips
It's not hard to guess, but one of the top reasons that people choose to get airport car service is its sheer convenience. A car service is there to make your life easier, so they're exactly where you need them to be. Once you deplane, your car and driver will be waiting in the designated spot for you ready to whisk you away to your destination. Never again will you get lost in a huge airport only to arrive late for your business meeting.
Choice of Cars
Whether you're in the mood for a limo, a stretch limo or a stylish luxury car, a car service will have exactly what you need. The fleet of vehicles is also accommodating of whether it's you solo or your group of fellow travelers with discerning taste.
Ample Luggage Room
Want another way to simplify your life? Don't worry about your luggage. That's right, one of the main things people hate about traveling can be something you can avoid. Your driver will pack your luggage in the car of your choice, so you don't have to fuss with fitting, stuffing and hassling with your bags.