Making Your Slowpitch Softball Jerseys Stand Out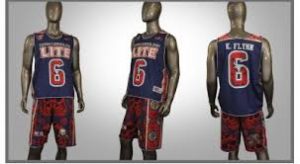 There are a variety of teams you will come into contact with this year during your slow-pitch softball season. Some of them will have stunning uniforms with vibrant colors and unique styles. Your team will envy them. Does it really matter what your uniforms look like? The fact of the matter is, it does. When you look good, you feel good. You gain confidence and, with that, comes incredible positive attitudes and a sense of winning. How can you find the right slow-pitch softball jerseys for your needs? It all starts with an investment in the right look for the right company.
Key Factors to Keep in Mind
There are a few key things to consider when choosing slow-pitch softball jerseys. A good place to start is with a jersey you can depend on to look and feel good. Look for a lightweight and breathable uniform. You will want to keep your team refreshed not sweating under the hot summer sun. The right uniform allows the skin to breathe and feel cool. Specifically, a dri-fit design is the ideal choice for this.
Next, consider the overall look of the uniforms. They should fit well and should not hang off the body. You can design your own which means you can choose the fit and the overall look. Choose your colors and styles. And, perhaps the most important part of the process is getting a durable uniform you can rely on for a few years of use.
Slow-pitch softball jerseys should feel good and look great. The right organization can help you to get these delivered in time and get them on your players before the season gets underway. Is now the right time for you to upgrade your team's uniforms? If so, choose a quality product designed for long-lasting benefits.