Luxury Shopping in Oak Street, Downtown Chicago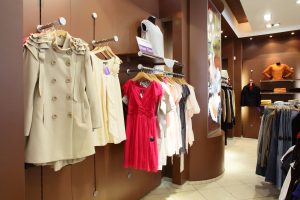 The Windy City is home to all manner of world-class destinations such as the Willis Tower, the Bean, Lake Michigan, plus many more local treasures. It is also home to some of the finest shopping in Downtown Chicago. For the ultimate experience in high-end shopping options and to avoid the crowds head to the Gold Coast Neighborhood in the center of downtown city life.
The Oak Street District
Get ready to step into luxury, the Oak Street District. It is conveniently located nearby North Michigan Avenue, an easy to find a destination. The area is simply breathtaking with flawless homes, top-notch restaurants, and probably the best luxury fashion brand brick-and-mortar stores in Chicago.
What Makes Up the Oak Street District?
Although the neighborhood refers to this district simply by the name "Oak Street" it consists of Rush Street and Walton Street as well. The entire area is considered the luxury shopping district of Chicago.
Local Activities
Shopping in Downtown Chicago is a unique experience, and there are countless options available. For luxury brands such as Prada, Hermés, Christian Louboutin, Jimmy Choo, Graff, and Rolex the best place to go is the Oak Street District. Shop the luxurious shops and stores then be sure to enjoy a meal at one of the fine dining options. Throughout the year special events are held in this neighborhood, check online for upcoming activities.
Stay on top of the newest trends by shopping in Downtown Chicago. Visit Oak Street Chicago for world-class fashion brands that will be the envy of others. The fine dining, gorgeous downtown sights, and luxury boutique shopping are the best in the city and perfect for individuals, couples, or an indulgent girl's trip.