Importance of Good Quality Air Conditioning System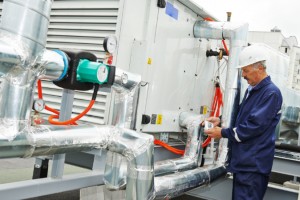 Whether you are considering purchasing a new unit, upgrading one you already have or simply want to evaluate the one at your home or office, it's a great idea to find out what qualities define a great air conditioning system. As such, we're here to offer some great tips on what to look out for, as well as which features are worth investing in.
Considering the Environment
While the majority of good quality units are far more energy and environment friendly, if you are highly conscious about the environment or saving energy, you can consider investing in a unit that offers such features. However, you don't necessarily have to feel bad about purchasing one which doesn't have a super high efficiency. Most of the more modern technologies are standardized according to the SEER rating. Therefore, if a super-efficient unit is above your budget, don't let it weigh on your conscience.
Understanding what the SEER Rating Means
As Home Tips shares, in order to combat bad energy efficiency, the U.S. Department of Energy established standards by which all units must operate. This means that as long as you're buying a reputable air conditioning unit in North Florida, you will be able to evaluate its efficiency rating against the national standard. So check the SEER rating and ensure that you're purchasing one that has a minimum of 13, to ensure it will run optimally and efficiently.
Convenience and Energy-Efficient Features
Finally, features like sleep functions and daily routine programming are not only for convenience, but can also provide the optimal comfort while saving the most amount of energy. As such, consider which features you would primarily enjoy the most, and secondarily will save the most money by complementing your needs to get the most out of your air conditioner system.
For more great insights on these, as well as other home comfort products, visit Air McCall today.