Choosing the Right Business Photographer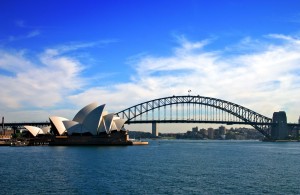 Owning and operating a business is no easy job, but can be very rewarding. One of the main objectives that most business owners have is expanding their company as far and wide as possible. In order to get your company the mass exposure it needs, you will have to find an adequate way to market and advertise. Among the best ways to get the word out about your business is by having professional pictures taken of your inner working and the products you carry. Here are a few tips on finding the right commercial photographer to use.
Do They Have Relevant Experience in Your Industry?
The first thing you need to consider when trying to find the right commercial photographer is the relevant experience in your industry. Ideally, you want to find a commercial photographer who has photographed for competitors of yours. This will not only allow you to get the expertise you need, but will allow you to view their past work. By taking a look at what they have done for others, you will be able to assess whether or not they can meet the needs you have. The time and effort you put into your research is more than worth it.
Know Their Shooting Style
The next thing you will have to consider when trying to find the right commercial photographer is the shooting style they have. By looking at a portfolio of their work you will be able to see what a photographer does and the types of styles they incorporate into their photography. You need to make sure the shooting style used will be the right fit for your business. The more you are able to find out about a photographer, the easier you will find it to make the right choice.
What Are They Going to Charge?
Another very important variable you have to weigh when trying to find the right photographer is the price they will charge you. For most business owners, maintaining a strict budget is the only way they are able to get by each month. Make sure you weigh what a photographer is charging you versus what they are trying to charge. By taking your time and weighing all of your options, you will be able to make the right hire. Trying to rush and hire a photographer will usually end disastrously if you are not careful.