A Bride's Guide: Pampering Yourself Before Your Big Day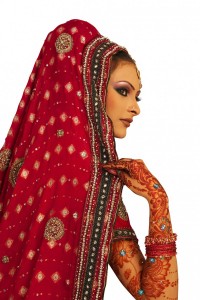 After months – maybe even years – of planning, your big day is finally approaching. Everything is falling into place, but there's one thing left to do: give yourself a bit of pampering so you can look and feel your best after all the stress of planning. Treating yourself to a spa and salon day for services like a massage, manicure, and bridal make-up in Jacksonville is a great way to prepare – and shake off some of the pre-wedding jitters.
Look Your Best With a Facial
Depending on how long it is until your wedding, getting a facial can help your skin look its bright and radiant best. You can meet with an aesthetician who will tell you exactly what type of treatments and services you can benefit from, and who can tailor a custom facial just for you. Get your skin smooth, toned, and blemish-free for your wedding photos, all while having a relaxing day to yourself! If it's only a day or two before your wedding, though, be a bit more cautious – certain facial treatments can leave your skin temporarily irritated.
Relax with a Massage
Getting all of the details perfect and making sure everything is running smoothly might have you feeling a bit tense. A massage is the perfect way to relieve stress and tension, block out the rest of the world, and relax. It'll help to get your blood flowing, release endorphins, and get you feeling more comfortable in your body. You don't want to be visibly holding all of that tension on your wedding day.
Make-up and Manicures
Returning to a spa for the salon treatment on the day of your wedding is a great way for you (and perhaps your bridesmaids) to go glam and get stunning. Not only can this be a fun bonding experience, but you'll also have the help of professional makeup artists to help all of you look your best. Your might even be able to get your makeup to fit the colors or theme of your wedding – or at least you can do so with your nail polish. Relax and let the experts do the work; you're going to look incredible.
After a day (or several days) of pampered relaxation and beauty, you'll no doubt feel ready to strut right down that aisle. There's no wrong time to have a "me" day… but some occasions call for it a bit more than others!
Treat yourself and look your best with spa and salon services at Adrienne Michelle's! Contact us today for reservations and a full list of our services.