When to Choose a Minibus Rental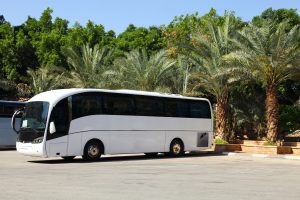 What do you do when you need something much more spacious and accommodating than a limo, but smaller than a bus? The ideal answer is to find a provider offering a luxury minibus rental. Though you might think of minibuses as the bright yellow school buses used for midday pickups and drop-offs or for routes with only a few kids to deliver to and from school, a minibus is much more.
In fact, when you work with a premium provider of minibus rental options, you are actually getting mini coaches rather than your standard school bus. These have the luxurious interiors of full-sized coaches, but with fewer seats and without a built-in restroom. This means they are a perfect resource for a group that is going on a road trip, but planning to make many stops throughout the day. Of course, that is not the only time a minibus rental is appealing and effective. It is also a good choice for:
Weddings
"Park and ride" situations in which larger groups need to go to and from easily
Airport and cruise transfers for large families or groups
Bachelor or bachelorette parties when limos are just too inconvenient to navigate from place to place
Vacations or trips in which a larger than average group (i.e. unable to fit comfortably in a van) will be making many stops throughout the journey
Groups taking short trips, such as a senior group heading out for a day trip or an organizational trip with more than ten participants
Corporate, community or other events in need of shuttle services
Clearly, there are many other ways that a minibus rental can provide the ultimate solution. And when you book with a company that has fleets of different charter vehicles, you know you are also going to get the most skilled and certified drivers. At Great American Charters, Inc. you can book smaller buses, coaches, party buses and even school buses. Get in touch for a quick and easy estimate by phone (800-298-8895) or online. Don't think of yourself as limited to a bright yellow school bus with uncomfortable bench seats when planning your day trip, holiday or event. Instead, turn to the appealing minibus options that can provide something much larger and easier to navigate than a van, but something far smaller and cozier than a larger bus.