The Rising Significance Of Sports Medicine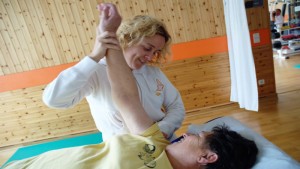 Today's sports are a big part of the life of the average individual, even more than they were a couple of decades ago. If you stop and think about it, this is true for older adults as well as for much younger children.
Of course, there is even more opportunities for people to become sports professionals now, as well. With new sports, expanding professional and semi-professional organizations, and more people competing at higher levels, the need for experts that can treat sports related injuries continues to expand.
Younger Athletes
Sports in schools, even at middle and high school levels, have become more organized, competitive, and demanding. Students of all ages are becoming more athletic and focused on a sport or sports, which in turn increases the risk for injuries. In the past, and with limited specialized sport medicine professionals, these injuries were often seen as an end to a love of athletics, whereas now there are specialized treatment options available.
Older Adults
Perhaps it is a result of the competitive nature of the baby boomers, but today's adults are a lot more into sports than they have been in past generations. Community based leagues and teams play at a highly competitive level, and even fun events still enjoy a level of play in any sport that is above what you would have experienced in the past.
A Better Understanding of Athletic Injuries
With the increased emphasis on fitness for life, staying active, and the appreciation of sports, it is only natural that specialized medical professionals would be in high demand. There are doctors of sports medicine that will work with individuals recovering from trauma, breaks, muscle strains and sprains, and even in tendon and ligament injury recovery.
Sports medicine can include a range of different specialization. There are medical doctors that have experience in injuries that result from sports and that can work with patients that experience injuries, from children to seniors. In addition, sport medicine professionals can include trainers, physical therapists, exercise physiologists, chiropractors, nutritionists, and coaches.
The services of a sports medicine expert are not just necessary if you have an injury and are a professional athlete. These highly qualified specialists can also help to set up training programs or fitness plans for those recovering from an illness or injury, or for people that have a known injury or disability but that want to compete or enjoy a sport on a non-competitive level.
To learn more about how a sport medicine doctor can help your game, visit us on line. We can be found at www.suburbanortho.com.