The Reasons Why CBD is a Popular Natural Remedy for Joint Pain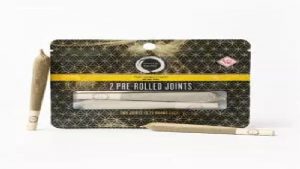 CBD for joint relief has become popular over the last few years, and for good reason. This non-psychoactive remedy derived from the hemp plant is known to be a powerful anti-inflammatory and antioxidant. This makes it an effective natural remedy to treat all sorts of chronic pain, including that caused by arthritis.
Of the millions of people using CBD, most report that the product improved their sleep, feeling of well-being, and overall physical function, as well as relieving pain and stiffness. Best of all, CBD for joint relief is not known to be addictive, unlike the prescription pain medications often prescribed by doctors.
The most popular form of CBD for joint relief is full-spectrum tinctures. The tinctures are often made with organic MCT oil and CBD hemp extract. These extracts come in several dosages, similar to other supplements. You simply place a dropper full of the tincture under your tongue, and within an hour, you should feel some relief.
In addition to sublingual CBD tinctures, full-spectrum CBD creams can offer direct relief to aching joints and sore muscles. The active ingredients are absorbed through the skin, providing quick relief exactly where it is needed.
With rheumatoid arthritis, the prescribed medications help to reduce further joint damage and the potential for disability. It is not recommended that you stop your prescribed rheumatoid arthritis medications and replace those with a CBD product. However, adding CBD to your daily regimen is generally harmless and potentially beneficial. But, always consult with your doctor first.