Powder Handling Experts in India with an Established Local Presence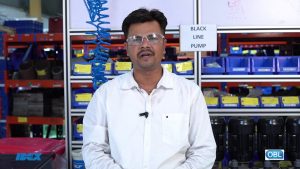 Changing Needs of OSD Pharma
Oral Solid Dosage is still the most preferred method for developing drugs but the production methods and equipments is undergoing transformation. Products are delivered today as multi-layer, micro and other multi-particulate formulation tablets. To remain competitive in market, new processing equipments will be required to be used in manufacturing for more flexibility to cater for the rising need for increased efficiency in the production processes.
As pharmaceutical manufacturing companies today are competing in a market with increased regulations and price sensitivity, the key is to increase efficiency and reduce downtime in production. The biggest challenge in meeting increasing regulations in OSD formulations is the ageing equipments in old production facilities. These need upgradation to meet the regulatory bodies' standards.
To enable introducing multiple drug products and increase batch size, companies will need to implement Intermediate Bulk Containers (IBC) which flexible, save cost of handling multiple bins, reduce number of bins, handling time and manpower. To meet regulatory standards apart from improving efficiency through Intermediate Bulk Containers (IBC) it is also important to reduce segregation, dusting & contamination in the production areas.
Matcon's Intermediate Bulk Container along with its unique Cone Valve Technology provides complete Material Handling Systems for pharmaceutical companies to increase efficiency and increase competitiveness
Handle upto 650kg batches (Gentle handling of coated/uncoated tablets)
Reduce manual handling, increase efficiency in loading/unloading
Hygienic Design – sealed, contained and dust-tight easy clean design, suitable for validatable off-line cleaning
Variety of bin sizes
Full discharge & control of powder
Increase Automation
Less downtime and reduce time required
Reduce production space required
The Original Cone Valve Manufacturers
Are you currently struggling in handling some powders with segregation, dusting, temperature or contamination problems within your production facility or are you looking towards increase efficiency through reducing time, manpower and number of bins? Our India-based team are on hand to explain the benefits of our unique Cone Valve technology within each IBC which prevents the traditional powder handling issues of bridging, rat-holing and blend segregation. Even with a large size Intermediate Bulk Container (IBC) provides good discharge control, for handling free-flowing or cohesive materials.
Our Experience and Global Presence
Globally we have more than 30 years' experience working with leading, branded and generic pharma manufacturers around the world. Working across a range of industries around the world also means that we understand the importance of having a global network of agents and local representatives. Not only does a local contact provide you with quick access to information, servicing and support but it enables you to access an experienced contact who understands your local market and industry.
Meet our team in India
Matcon has presence in India for over 10 years with implementation of Matcon systems on over 30 production lines in India with some of the big players in pharmaceutical industry.
To know more about Matcon, kindly reach out to us : 1800 267 9955(toll free) or drop us an email on info.fmt@idexcorp.com
Also keep visiting https://www.idexindia.in/matcon-overview/ for more updates.