Paperboard Options For Food Packaging Suppliers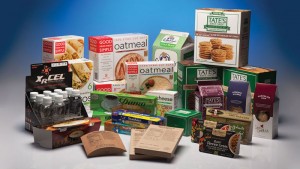 Paperboard materials have a solid reputation in the world of packaging. Packaging companies prefer it to many other materials because of the advantages it offers them. Paperboard is durable, versatile, smooth and very cost-effective. Yet, not all paperboard is suitable for all types of packaging. Food packaging suppliers and other companies know that paperboard comes in different types. The versatility is such that one of the following listed kinds will be suitable for packaging your product.
Basic Types of Paperboard
Paperboard is a material that is thicker than standard paper is. It is heavier and usually comes out of the process in several layers to improve its durability, strength and stack ability. Paperboard comes in different sizes and shapes. A company can also arrange to customize it to suit their product. Among the most common types of paperboard used in the packaging industry are:
White Board: This thin layer of pulp comprises the inner layer of many different kinds of cartons. Among all the types of paperboard, this is the only one companies should use for direct contact with food products.
Solid Board: This is a multiple layered paperboard composed of bleached sulfate board. This a very strong and durable paperboard that, when laminated, can be used to hold the contents of liquids such as fruit juices or soft drinks.
Chipboard: This is the least expensive type of paperboard. It is also the most environmentally friendly. It is comprised of recycled paper and fibers. It can comprise the outer layer of a cereal box and other such containers but cannot come in direct contact with food products.
Fiberboard: This type of paperboard comes in both corrugated and non- corrugated forms. As a solid (non-corrugated) type, the inner white layer combines with the while the outer kraft layer to provide the product with solid protection against the potentially damaging forces that occur during loading, stacking and shipping. It is popular among food packaging suppliers for bulk transporting of products because of these features.
While variations in product and content do occur and customization can alter the basic design and even content of paperboard, these are the types most commonly available to suppliers and packaging companies.
Food Packaging Suppliers
Paperboard is a necessary component of the packaging industry. Whether you manufacture the board or produce the boxes or cartons for sale, the basic material is paperboard. It is available in different sizes, shapes, thicknesses and suitability. Whether you are food packaging suppliers or provide cartons for the pharmaceutical industry, you need to intimately know the different types and completely comprehend what kind is best suited for your product applications.