Choosing the Appropriate Emergency Medical Care Option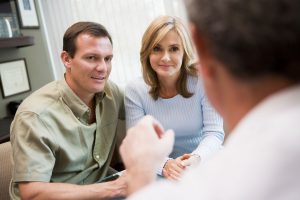 Every single person in the world will likely need medical care at some point. You may be injured or experiencing illness and the need for a physical is imminent. You may find yourself having to determine the seriousness of the issue and how quickly you need care. However, before you end up in that situation and anxious about your options, it's important to know what facilities in Brown Mills, NJ, are available and what treatment they offer.
Primary Care Practitioner
When you are sick or having an injury, your first stop is likely to your primary physician. This person is aware of your current health and can provide information about managing illness, building health goals, and getting contact with the right specialist when needed. However, this person may not always be available in an emergency situation. When you cannot get in touch with your primary doctor, a walk-in medical clinic in Brown Mills, NJ, may be the next best option.
Walk-In Medical Clinic
Walk-in clinics provide healthcare without the need for an appointment. You can stop in at any time and receive quality care. In many cases, these facilities have more extended hours than your doctor's office might, so you can seek assistance when an emergency happens later in the day. Some of the most common reasons to visit a walk-in medical clinic include low-grade fevers, severe colds, extreme headaches, painful earaches, or strange rashes.
Emergency Room
When you are in an emergency situation, and you need to be cared for immediately, you may want to choose an emergency room. These facilities are there to handle critical needs, including issues that might be life-threatening. The following are some of the emergency situations where you should bypass the other options and get to a hospital:
Seizures without a diagnosis of epilepsy
Pain or pressure in the chest
Being unable to breathe
Spine or neck injury
Severe burns
Confusion, fainting, or head injury
Electric shocks through lightning or power
If you are in a situation where you aren't sure whether to choose an emergency room or urgent care, calling 911 is an excellent option. The person you speak with can offer you insight into the best choice for your situation.
Walk-In in Brown Mills, NJ
At Central Jersey Urgent Care of Browns Mills, we offer some services for those suffering from an injury of illness. We can also handle minor emergencies such as lacerations and sprains.